Announcements etc.

Lots to catch up on, so here it is all at once



Jan von Holleben


I arrived safely in Berlin and things are shaping up very nicely over here!

After years in exile I am back in my funny Heimat!

Today my latest book

arrived

from the printers (still fresh and smelly!) and I thought should let you know that...

The Snowbed*, a luxurious-cloth-bound-hardcover-book with 40 pages in size 16,5x22cm is now available through my website (GBP 10.- only / for now!!).

Its again a very limited edition of only 500 copies!

'The Snowbed' sprung from an artistic collaboration in November 2007 with Juan Kuz Diaz de Garaio Esnaola from Sasha Waltz& Guests Dance Company and the ZEIT Magazin. Images and more are on my website!

All the best with a hint of spring from Berlin,

Jan


---
Gerda Taro (c) 2002 by International Center of Photography, NY
Robert Capa, Segovia front, Spain, late May/early June 1937
MAGNUM PHOTOS WORKSHOP Toronto > May 5 – 9 / 2008

APPLICATIONS ARE BEING ACCEPTED NOW.

"Magnum is a community of thought, a shared human quality, a curiosity about what is going on in the world, a respect for what is going on and a desire to transcribe it visually."
- Henri Cartier-Bresson

Magnum Photos is one of the most prestigious photographic agencies in the world. Representing only 60 members worldwide, it is a cooperative organization fully owned and directed by the photographers

The Magnum Workshop is a five-day event that will provide an intimate and intensive master class with six Magnum photographers from around the globe. Participants will produce individual projects under the same constraints as a professional assignment, but with daily review and editing sessions within their groups. Focusing on story formation, visual literacy, and personal vision, the master class aims to enhance ones working style and overall vision. Following the Magnum Workshop, images developed in class will launch the inaugural exhibition at the CONTACT gallery.

THE SCOTIABANK SCHOLARSHIP & PRIZE
Three scholarships will be awarded to Canadian photography students to attend the Magnum Workshop at CONTACT. Magnum photographers will select one participant of outstanding achievement from the workshop to receive the Scotiabank Prize of $5,000.
The prize will be handed out on May 10 at the CONTACT Gallery launch.

REGISTRATION:
http://agency.magnumphotos.com/about/torontoworkshop.aspx

MAGNUM WORKSHOP TORONTO
MAY 4 – 9, 10am – 5pm
Red Bull 381 Projects
381 Queen Street West, Suite 200
Toronto

MAGNUM WORKSHOP EXHIBITION
MAY 10 – June 10
CONTACT Gallery
80 Spadina Avenue Suite 310
Opening May 10
6 - 8PM


BIOS

Christopher Anderson
Born in British Columbia, Christopher Anderson spent much of his early years in Texas, where his father was a preacher. In 1999, Anderson made a reportage on Haitian immigrants trying to sail to the United States that would significantly change his work to focus on what he often thought of as experiential journalism. Anderson joined the VII Agency in 2002, and became a Magnum nominee in 2005. He is based in New York.

Chien-Chi Chang
Born in Taiwan Chien-Chi Chang's work draws on his own immigrant experience. Themes of alientation and connection surface particularly in The Chain, a collection of portraits made in a Taiwanese mental institution. An exhibition of these nearly life-sized photographs has toured internationally and been exhibited at venues including the Venice Biennale and the Biennal de São Paulo. Chang joined Magnum Photos in 1995, he lives and works in Taipei and New York City.

Bruce Gilden
Bruce Gilden's childhood in Brooklyn endowed him with a keen eye for observing urban behaviors and individual peculiarities has been present from the beginning of his career. Gilden, who has traveled and exhibited widely around the world, has received numerous awards, including the European Award for Photography, three National Endowment for the Arts fellowships, and a Japan Foundation fellowship. He joined Magnum June 1998 and lives in New York City.

David Hurn
Born in the UK but of Welsh descent, David Hurn is a self-taught photographer who gained his reputation with his reportage of the 1956 Hungarian revolution. In 1973 he set up the famous School of Documentary Photography in Newport, Wales, and has been in demand throughout the world to teach workshops. David Hurn has a longstanding international reputation as one of Britain's leading reportage photographers. Hurn became a full Magnum in 1967. He continues to live and work in Wales.

Alessandra Sanguinetti
Alessandra Sanguinetti was born in New York, and raised in Argentina from 1970 until 2003. Her photographs are included in public and private collections, such as the Museum of Modern Art (NY), the San Francisco Museum of Modern Art, the Museum of Fine Arts in Houston, Museum of Fine Arts, Boston. She has photographed for The New York Times Magazine, LIFE, Newsweek, and New York Magazine. Sanguinetti became a Magnum nominee in 2007. She is currently based in New York.

Larry Towell
The son of a car repairman, Towell grew up in a large family in rural Ontario. In 1996 Towell completed a project based on ten years of reportage in El Salvador, followed the next year by a major book on the Palestinians. His fascination with landlessness also led him to the Mennonite migrant workers of Mexico, an eleven-year project completed in 2000. He recently completed The World from My Front Porch, a project on his own family in rural Ontario, where he sharecrops a 75-acre farm. Towell became a full Magnum member in 1993.
---
LINDSAY PAGE
Basement Performances


Opening Reception: Friday, March 28th, 6-9pm. Artist will be in attendance.

Exhibition duration: March 25th to April 27th, 2008


Basement Performances addresses the gap between how we perceive ourselves and how we imagine ourselves perceived by others. There is a desire to perform ourselves on our terms for an audience we control: an imagined audience. In these unseen spaces we are free to reinvent ourselves, reconnecting our inner and corporeal selves into a more desirable linkage. The performances address the private spaces hidden from those outside the boundary of ourselves and a desire to control the ways in which we are perceived. The setting of the basement is significant. It is a space of storage, of unseen corners and hidden objects. It is raw and unfinished and surrounded by shadows. To expose what occurs here is invasive and somewhat shameful and for this reason the medium of photography is an appropriate vehicle. This setting lends a tension to the performance, makes the viewer feel awkward and unwelcome as if they had glimpsed something they shouldn't have.


Lindsay Page is a Canadian interdisciplinary artist working primarily in photography and video installation. She received her BFA from Ryerson University, Toronto (2003) and an MFA from the School of the Art Institute of Chicago (2006). Her work has been exhibited internationally and has appeared in publications including Carte Blanche (2006) and Camera Austria (Spring 2007). She is the recipient of grants and awards including the Roloff Beny Foundation France Award, Society for Photographic Education Student Award and the School of the Art Institute of Chicago's Trustee Merit Scholarship. She gratefully acknowledges the support of the Ontario Arts Council.
Image Credit: Untitled, from the series Basement Performances, 2005-2006 by Lindsay Page.

Pikto is open from Monday to Friday 9-7, Saturday 10-7, Sunday 12-6.
Pikto Inc.
The Distillery District
55 Mill St Bldg. 59-103
Toronto ON M5A 3C4
416-203-3443
www.pikto.com
For more information on this exhibition please contact:
Jenna Edwards, Exhibitions and Workshops Coordinator
416-203-3443 or jenna@pikto.com
---
Department of Art
University of Toronto
2008 MVS (Masters of Visual Studies)
GRADUATING EXHIBITION

DEANNA BOWEN
ERIKA DEFREITAS
DARA GELLMAN

UNIVERSITY OF TORONTO ART CENTRE
APRIL 1-12, 2008

OPENING RECEPTION
APRIL 1, 2008, 6-8pm
Remarks 7pm

Please join us in viewing the final projects of the 2008 MVS graduates. Their complex, exquisitely produced installations challenge the eye and the intellect.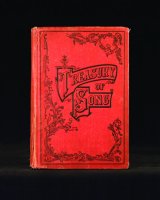 Deanna Bowen, Gospel, 2007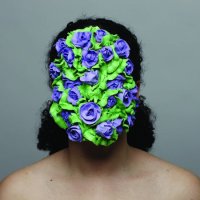 Erika DeFreitas, The Impossible Speech Act, 2008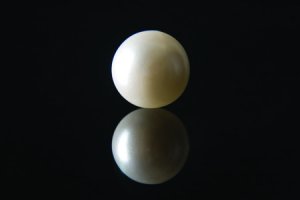 Dara Gellman, Untitled (installation), 2008




University of Toronto Art Centre
Admission is FREE to all Art Centre exhibitions.

Tuesday to Friday 12 to 5 pm
Saturday 12 to 4 pm
Sunday and Monday closed

UTAC is wheelchair accessible.

15 King's College Circle
(Main floor of Laidlaw Wing)
University College
University of Toronto
Toronto, Ontario
M5S 3H7
Tel: (416) 978-1838

www.utac.utoronto.ca

FOR FURTHER INFORMATION: lisa.steele@utoronto.ca
---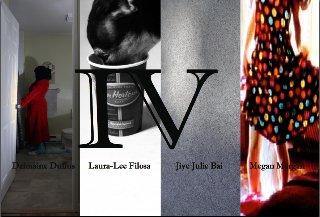 IV: Jiye Julie Bai, Daimaine Duffus, Laura-Lee Filosa & Megan Morgan
VMAC Gallery
4th Floor, 401 Richmond St, Toronto
March 20-29, 2008
Closing Reception, Saturday, March 29, 2-4 pm
Artists will be in attendance
Gallery Hours: Tues-Friday 11am - 5pm, Saturday 12 - 4pm.
www.IVexhibition.info
IV presents the work of four young photographers in the 4th and graduating year of the Art & Art History Program, a joint program of the University of Toronto and Sheridan Institute of Technology and Advanced Learning.
Jiye Julie Bai explores the notion of transcendence in everyday life as shown through light patterns on common surfaces. The images work to establish a connection between the transcendent and the mundane.
Daimane Duffus treats his own domestic reality as a stage set. Inspired by a character from Hitchcock's Rear Window, Duffus mixes concepts of reality and fiction to produce a series of images that allude to narrative. He creates a façade of reality that draws the viewer into the image and heightens its believability as a reflection of the real world.
Laura Lee Filosa choses animal behaviour and anthropomorphic attributions as her subject. Using video to look at the relationship between dogs and owners she attempts to establish a new understanding of artistic authorship.
Megan Morgan photographs images of women that explore themes of sexuality and cultural identity. She uses cropping as a technique to emphasize what she wants the viewer to see. Her images of women from life and film attempt to reveal how feminine identity is created through social and cultural realities.
The Art & Art History Program of the University of Toronto Mississauga and Sheridan has offered an unusual and exciting approach to studying art since its founding in 1971: Art & Art History emphasizes both the hands-on creativity of studio art and the perspective of art history and theory. Students explore contemporary ideas, practices, and materials in art studios, while academic courses examine the art and architecture of a range of past and current cultures and traditions. Visit us online at www.artandarthistory.ca .
The exhibition is generously sponsored by Vtape. For more information visit "IV" online at www.IVexhibition.info , e-mail andrew.wright1@sheridanc.on.ca , 905.845.9430 ext.2580
Art & Art History, a collaborative BA program between Sheridan and the University of Toronto at Mississauga (UTM)
School of Animation, Arts & Design,
Sheridan Institute of Technology & Advanced Learning,
1430 Trafalgar Road,
Oakville, ON L6H 2L1
(905) 845-9430
---
SAVE THE DATE!

C magazine invites you to Spring Fling 4, our annual benefit art auction, on Tuesday April 15, 2008 at Birch Libralato, 129 Tecumseth St., (one block west of Bathurst, one block south of Queen), Toronto.
5:30 pm preview, 7:30 pm start.

Tickets include entry into a draw for a Luis Jacob print: $35 at the door, and $30 in advance by calling 416-539-9495 or by accessing "ticket forms" at www.cmagazine.com

Come celebrate contemporary art with us at this dynamic evening! Participating artists include:

John Abrams, David Askevold, Jason Baerg, Eli Bornowski, Leigh Bridges, Matthew Brown, Ed Burtynsky, Paul Butler, Jane Buyers, Chris Curreri, Patrick De Coste, Michael de Broin, Gary Evans, Rainer Ganahl, Ron Giii, Clint Griffin, Andrew Harwood, Thrush Holmes, Patrick Howlett, Natalka Husar, Instant Coffee, Jay Isaac, Luis Jacob, Kelly Jazvac, Sholem Krishtalka, Bruce La Bruce, Jennifer Lefort, Suzy Lake, Micah Lexier, The Lions, Jason Mclean/Mark Delong, Olia Mishchenko, Michael Morris, Jennifer Murphy, Mark Neufeld, Bronwen Payerle, Ed Pien, Brad Phillips, Lucy Pullen, Brent Roe, Tony Romano, Judith Schwarz, Vincent Trasov, Kika Thorne, Margaux Williamson, and many many more!
Works can be viewed at the end of March at www.cmagazine.com

For further inquiries please call Ari Berger, Associate Publisher, at 416-539-9495
---
Nora

Camps

and DUO.CA are pleased to announce that the Second issue of SPECIAL GLASSES [Open Your Mind and Share What's There] magazine is available in Toronto at PAGES on Queen Street (across from CITY TV), TYPE on Queens Street West across from Trinity Bellwood Park, LILEO at the Distillery, SWIPE on Richmond St W. and online at www.noraspicks.com
This magazine is an independently published art magazine. The focus of this issue is FOOD.
What a great work you have there. I love it!
Very sexy and thought provoking.
D. Neagle
OK I've read it all and I'm sad I'm done. I've been savouring it bit by
bit most days as I eat my lunch. It's cohesive, thought provoking,
feels good and is a darn good read. M.A.C
A visual feast. J.K
Ideas that move..me BJMcB
This very special magazine is published just once a year by DUO.CA. It is an artistic pursuit - a metaphor for art in and of itself. Special Glasses does not sell or promote any product or service. The contributors to this magazine are bound together by a love of the obscure, by the conversations around the ideas, by what happens when the magazine is opened and the mind engages.
Special Glasses is a magazine intended to encourage the reader to consider, recall, and share ideas and experiences that exist between, beneath, to the right and to the left of the things you normally see. Special Glasses is an existential quantifier. it exists and, therefore, it is possible to produce a magazine that follows no rules beyond Truth, Decency, Love, Rich Imagery with Complete Absence of Commercialism.
GET YOURS in these great shops or ORDER ONLINE at www.noraspicks.com
---



ON NEWSSTANDS NOW!!


Border Crossings New Issue
Volume 27 Number 1 Issue No. 105

The new issue of Border Crossings features an extensive interview with New York-based Kenyan artist WANGECHI MUTU whose most recent work is a compelling installation currently at the New Museum in New York. Speaking about the contemporary situation she said, "Part of my baggage with feminism is that it still hasn't taken into consideration the work done by women outside America and Europe. We're coming from very different behavioral patterns as far as how the patriarchy expressed itself on us."

An article on Berlin-based artist SVETLANA HEGER discusses her work and her exploitation and exploration inside the work of the entrenched economic components of cultural production.

"The Moon, The Stars, and A Scar" tracks the survival journey through art, of African women living with HIV/AIDS. Three drawing portfolios by contemporary Inuit artists SHUVINAI ASHOONA, NICK SIKKUARK, KAVAVAOW MANNOMEE show their subtlety, humour and deft hand.

For an issue published in February BARRY DEMPSTER's "Three Bitter Little Love Poems" make the perfect Valentine's gift.

The review section, as always, is broad and far-ranging and includes:
DEAN DREVER, FRANCIS ALYS, ROY ARDEN, FRANCESCO VEZZOLI, GRAEME PATTERSON, KAREL FUNK, JENN NORTON and more.

Check our recently redesigned website, http://www.bordercrossingsmag.com to locate a newsstand near you -- or subscribe to BORDER CROSSINGS and receive our 2007 series of Limited Edition Artists' Buttons.

Now in it's second quarter century, BORDER CROSSINGS: A Magazine of the Arts, is published quarterly at Winnipeg, Manitoba, Canada. BORDER CROSSINGS is Edited by Meeka Walsh. The interviews, a noted feature in every issue, are by Contributing Editor Robert Enright.


500 – 70 Arthur Street, Winnipeg, MB, Canada R3B 1G7

Tel: 204.942.5778
Email: bordercrossings@mts.net
Fax: 204.949.0793
Web: www.bordercrossingsmag.com

Media Contact: Joanne Bristol
Tel: 204.943.7763
Email: borderprojects@mts.net
---
Mar 27, 2008

Exhibition


Grit Schwerdtfeger, Mädchen, 2006, 28" x 40" colour print
Grit Schwerdtfeger
Distanz 2006

opening Saturday March 8, 2 - 5 pm
artist will be in attendance

CORKIN GALLERY
Distillery District 55 Mill St., bldg 61
Toronto, ON M5A 3C4
www.corkingallery.com

"Cheerful, melancholy and frequently laconic, Grit Schwerdtfeger balances her art on the threshold between anticipation and memory." - Kristina Tieke

The photographs of German artist Grit Schwerdtfeger are enigmatic, distanced meditations on everyday places, landscapes and sites of social engagement. Proudly presented at the Corkin Gallery, the images in Schwerdtfeger's body of work Distanz 2006 reveal the unusual beauty of familiar public spaces. Balanced, symmetrical and controlled, to the point of near abstraction in some images, these serene, harmonious scenes belie the often chaotic nature of tourist and recreational sites.

Schwerdtfeger distances herself from her subject matter by employing a central perspective and rigidly controlled composition, in effect removing any specificity of place or time. The viewer is left to contemplate the somewhat troubled relationship between human activity and the domesticated landscape.

Born in Berlin, Schwerdtfeger completed her studies at the Academy of Visual Arts in Leipzig, where she currently lives; her work is included in corporate and private collections in England, France, Austria, Belgium, Germany and Canada.

Presence of Portraits Extended
On exhibit now until April 27th
Following favourable reviews and increased public attention, the Presence of Portraits has been extended until April 27. The exhibition provides the public with a rare opportunity to see 80 original prints by some of the greatest photographers of the 19th and 20th centuries. Showcasing images of famous writers, musicians and artists, the exhibit examines portraiture as a representation of identity, with a particular focus on the emergence of modernism in 1920s and '30s Europe.

For more information please visit www.corkingallery.com

Media Contact: Jayne Wilkinson info@corkingallery.com
(416) 979-1980

CORKIN GALLERY
Distillery District 55 Mill St., bldg 61 Toronto, ON M5A 3C4
Gallery Hours: Tues – Sat 10–6 Sun 12–5
(416) 979-1980
www.corkingallery.com
---
Mar 9, 2008