FIRST EXHIBITION IN CANADA OF PHOTOGRAPHS BY ROGER BALLEN OPENS MAY
10th 2007 IN TORONTO AT CLINT ROENISCH GALLERY.
Exhibition: Roger Ballen - Photographs
Dates: 10 May - 9 June 2007
Reception: 10 May 2007 from 6-8pm
Kodak Lecture at Ryerson University: 11 May 2007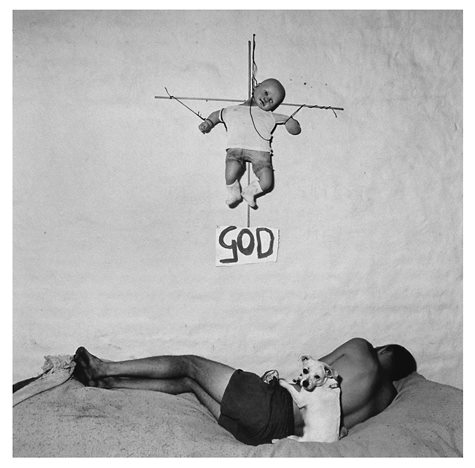 Loner, Copyright ©2001 Roger Ballen. All rights reserved

As one of the principal features of the CONTACT Festival of Photography, held every May in Toronto, the Clint Roenisch Gallery is pleased to present the first exhibition in Canada of photographs by Roger Ballen. The exhibition opens Thursday, May 10th 2007 from 6-8pm with the photographer in attendance.
Roger Ballen was born in New York City in 1950 and has lived in Johannesburg South Africa for almost 30 years. Beginning by documenting the small dorps or villages of rural South Africa, Ballen's photography moved on in the late 1980's and early 1990's to focus on their inhabitants. By the mid 1990's his principal subjects were the white underclass of South Africa, a largely marginalized group that is rarely thought to exist. Ballen's images of these disaffiliated people began to move into a more collaborative, constructed effort between subject and photographer; his sitters would act where previously his pictures, however troubling, fell firmly into the category of documentary photography.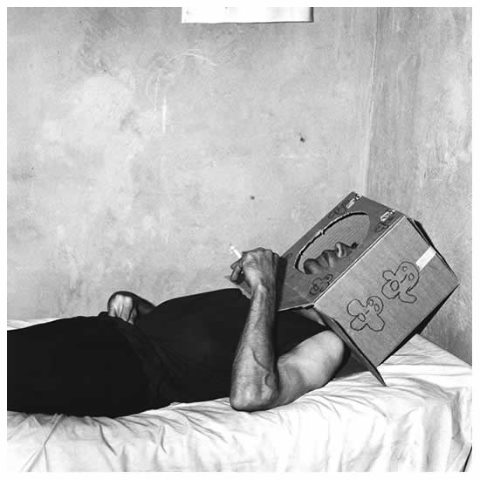 Recluse, Copyright ©2002 Roger Ballen. All rights reserved
In the fall of 2005, Phaidon Press produced its second book by the artist, entitled "Shadow Chamber". The book focuses on the interactions between the people, animals and or objects that inhabit Ballen's uniquely built image space. Ballen's photographs have become painterly and sculptural in ways not immediately associated with photographs. References to the stage-sets and characters of Beckett plays, to the painted cages and fleshy torments of Francis Bacon paintings abound in Ballen's own claustrophobic, psychologically- charged scenes. Sebastian Smee has written that "Ballen's photographs confront us with things we fear and things we cherish, then sow confusion between the two". For the 180 magazine review of
"Shadow Chamber" click here
.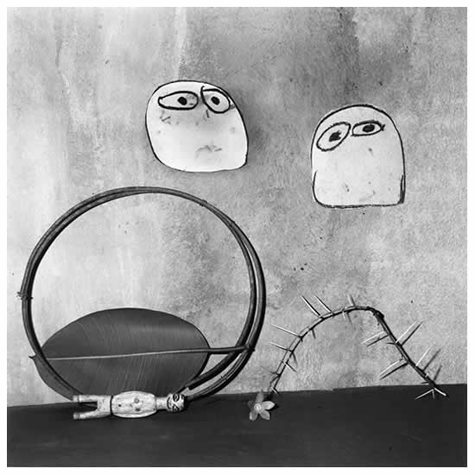 Ambivalence, Copyright ©2003 Roger Ballen. All rights reserved
Roger Ballen's work has been widely exhibited around the world, including the 4th Berlin Biennale (2006) and the State Museum of Russia, St. Petersburg, and has been acquired by the Centre Georges Pompidou, Paris; Museum of Modern Art, New York; Victoria and Albert Museum, London and several others. A large survey opens at the Deichtorhallen, Hamburg in May 2007.
In conjunction with his exhibition at the Clint Roenisch Gallery Roger Ballen has been invited to give a talk at Ryerson University as part of their Kodak Lecture Series. Now in its 30th year the series has previously included Rineke Dijkstra, Andres Serrano, Larry Sultan, Martin Parr, William Eggleston, John Szarkowski among many others.
The lecture will take place on Friday May 11th. The media contact is Kathleen Pirrie-Adams at 416-836-5835. The lecture is on Friday May 11th.
For further information about the exhibition please contact Clint Roenisch at 416.516.8593 or via email.


Clint Roenisch Gallery
944 Queen Street West
Toronto, Ontario
M6J 1G8
Tel: 416.516.8593
Web:
www.clintroenisch.com
---
CONTACT BRINGS TEN INTERNATIONAL ARTISTS TO MOCCA FOR PREMIERE PHOTOGRAPHY EXHIBITION
The Constructed Image: Photographic Culture
Scotiabank Group: Official Exhibition Sponsor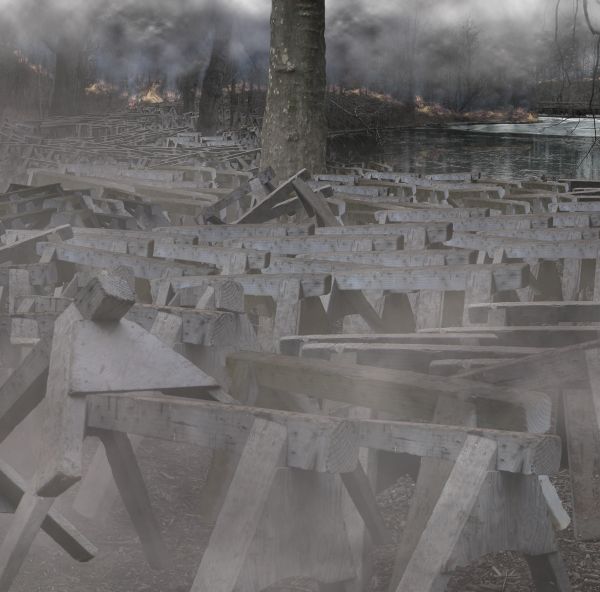 Karen Ostrom, Smoking Gun, 2007 (detail)
Ten artists from nine different countries are featured in CONTACT's premiere exhibition The Constructed Image: Photographic Culture. This exhibition, sponsored by Scotiabank Group, runs from May 3 to June 3 at the Museum of Contemporary Canadian Art (MOCCA).
As the focal point of CONTACT 2007, Photographic Culture is produced in partnership with MOCCA and explores CONTACT's 2007 theme, The Constructed Image. The exhibition demonstrates how the constructed image has irrevocably transformed photography's relationship to reality while it simultaneously explores contemporary global issues, using dramatic effects.
"It has long been CONTACT's goal to curate international exhibitions in order to articulate our own ideas," says Photographic Culture's co-curator and CONTACT Festival Director Bonnie Rubenstein, "We are thrilled to present an exhibition based on CONTACT's theme which includes such an impressive range of artistic practices"
MOCCA's mandate to provide a global context for contemporary Canadian artists is showcased in Photographic Culture, with major works by artists from Canada and across the globe:
Thomas Demand (German, lives in Berlin)
Dionisio González (Spanish, lives in Seville)
Ilkka Halso (Finnish, lives in Helsinki)
Simen Johan (Norwegian, lives in New York City)
Kim Joon (Korean, lives in Seoul)
Scott McFarland (Canadian, lives in Vancouver)
Miao Xiaochun (Chinese, lives in Beijing)
Erwin Olaf (Dutch, lives in Amsterdam)
Karen Ostrom (Canadian, lives in New York)
Sam Taylor-Wood (British, lives in London)
Photographic Culture runs at MOCCA from May 3 – June 3. The public reception is being held on May 5, 2007 from 7pm-10pm. MOCCA hours of operation are Tuesday – Sunday, 11am-6pm and closed Mondays. MOCCA is located at 952 Queen St West. For more information on Photographic Culture, please visit: page 17 of the CONTACT magazine; www.contactphoto.com; or www.mocca.toronto.ca
About the CONTACT Toronto Photography Festival
CONTACT, a not-for-profit organization, founded in 1997, is generously supported by Hewlett-Packard (Canada) Co. (premier sponsor), Scotiabank Group (official exhibition sponsor), media sponsors Fashion Television, enRoute Magazine and The Toronto Star; Concord Adex Developments Corp., The Drake Hotel and Beyond Digital Imaging. CONTACT gratefully acknowledges the support of Canadian Heritage, Canada Council for the Arts, the Toronto Arts Council, Foreign Affairs Canada, The British Council, The Royal Netherlands Embassy and the Consulate of France. As the largest photography festival in North America, with over 500 local, national and international artists participating at more than 200 venues across the GTA, CONTACT attracts close to one million people. CONTACT is devoted to celebrating and fostering an appreciation of the art and profession of photography. For more information, visit
www.contactphoto.com