Face Time

makeup talk for photographers and makeup artists.

Rita Kanarek



Copyright ©2006 Rita Kanarek. All rights reserved.



Close the Window any time to go back to contents

Photo by Gary Becker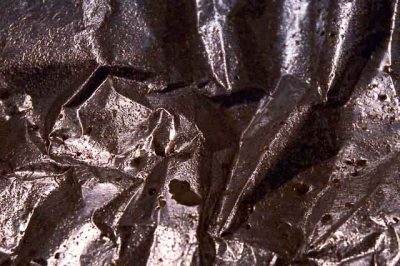 Even if a photographer cannot get a makeup artist, at least keep on hand some correctors and concealers... oh yeah, and powder too!! A concealer can act as a 'foundation' because of its opacity. Put on the lips, under eyes, on lids, around the nose (where redness occurs) and voila: a foundation. One Concealer stick, all makeup companies have them, from the cheapest to the most expensive.

Max Factor still makes one of the best...and Smashbox cosmetics is the brainchild of Mr. Max Factor's grandsons (photographers). Allure magazine covers are always shot at their studios in L.A. You should be aware of their primer, it is worth the $45.00 investment because it lasts a long time. It mattifies the skin as a prep before the foundation and is based on silicone. It's one of the best on the market, goes a long way when applied.

If you have Wet 'n' Wild cosmetics in your local drug stores... pick up lipliner #666. A lot of makeup artists are using this liner instead of M.A.C.'s Spice pencil. Almost exact coloration. It lasts longer and only costs about $1.50! May not make M.A.C. happy, but even makeup artists like Pat McGrath (she's great) uses these tricks...

Brushes: no big investment if one goes to an art supply store and picks up a few brushes there. I even go to hardware stores where they sell paint supplies for small synthetic brushes: for eyeliner application. A bag of applicator sponges? A dollar or two.

Facial Care:

Aloette is phenomenal, Especially for those who prefer aloe based products. If you have their freeze dried "C-Accelerator" mix it with their serums or any serum by making a cocktail in the palm of your hand and then applying around the face, not under the eyes, just around the orbital bone, it will migrate.

Freeze-dried Vitamin C is L-absorbic acid. Freeze dried is the best because it does not oxidize and maintains the integrity of the Vitamin C better than serums like Cellex-C which is very expensive (1oz is $95.00) and is used with a dropper.

Rule of thumb: serums ALWAYS applied before moisturizers.



Beside all the benefits of Vitamin C internally, topically it helps fight free-radicals on the skin, which are highly volative and damaging molecules and pollutants, watch out!



Skin product tip: products for the face can have 'trace' amounts, so make sure whatever you buy, the salesperson tells you what the effectiveness is. If they look at you with their eyes glazed over or give you 'attitude', they probably aren't sure themselves! Rule of thumb: if YOU like the product and the cost is what you can afford, bring it home!


Aloette's Enzyme peel is very good too: based on papaya and other fruits. A peel is very important what ever skin care line is used, BUT unless the skin is being 'exfoliated' (skin cell turnover renewal) the skin builds up a cellular plaque, literally. This makes it harder for any moisturizers to penetrate the top layer because the molecules are too large, it's like trying to throw a basketball through a wire fence.

While our skin naturally exfoliates every day: cellular turnover is approximately every 21 days. Using mechanical exfoliators (products), just means you're removing them at a faster rate. If you're under 21, the rule of thumb is that if you have good skin, using 'granular' exfoliant is fine. The famous APRICOT scrubs use the 'shell' to break down the cells, so be careful, this causes invisible tears under the surface of the skin! Ouch!

Serums are very important because of their molecular size, much smaller than moisturizers, which thereby penetrates deeper into the skin's matrix where all the elasticity and all sorts of neat stuff which maintains the skin's integrity is happening!

Quality skin care products: One can purchase one 1oz jar of moisturizer for $200.00 and up, up, up!! Caviar based or Japanese mushroom based and on and on... and never see results.



Peptides are the 'new wave' right now, and 'brighten' skin tone. Look for this ingredient in your serums and moisturizers. Oil of Olay uses peptides now too, and the price is great!


If you're not sure what moisturizer to use and don't have a lot of money to spend: Oil of Olay with SPF 15 has become a hit among models and makeup artists. Allure magazine is always talking it up!

Secret TIP: take 3 Aspirins (Bayer) and crush them with a spoon until it becomes a 'powder' like consistency. Add 1 teaspoon of lemon juice, and 1 teaspoon of tepid water. Mix until you have a smooth milky consistency. If you have a 'fan' brush, put this all over the face in an upwards motion. Let it set for no more than 1 minute. Rinse the face really well afterwards. It can even be put on the top of the hands.

The acid from the aspirin and the lemon are natural 'exfoliants', the skin is radiant afterward, glowing, and it costs literally "pennies"!! For photographers too!!

No one at the counters will tell customers this (if they even know) because it's a dermatological trick, and obviously cuts the profits!!

Careful here: always do a 'patch test'. This simply means if you have skin sensitivity, it's best to apply any new product, including the above SECRET TIP on the inside of your arm and wait for 24 hours. If no redness occurs, it's probably safe to go ahead and apply!!



Point: Remember that quality skin care (eye creams, face creams, throat, etc. etc.) mean NOTHING if the skin is not being treated with microdermabrasion peels, exfoliants and the like. There are really good kits now available at drug stores like Neutrogena or NeoStrata for at-home spa treatments. Prices are good and they 'work'. BUT BE CAREFUL here. If your skin is sensitive to glycolic acid (the percentage of acid ranges from 6 to 10% for at-home treatments), make sure you test before using. Have fun!


Lastly: believe this or not, but it is a fact, the most important part of a skin care regime is PROPER CLEANSING for both women and men. Not the moisturizers, not the creams, or the serums. If the skin is NOT properly cleansed, nothing one applies on the face afterwards will be effective.

Never use soap on the face skin (Zest, or other anti-bacterial deodorant soaps especially), the surfactants are too harsh. I used to privately tell my clients who could not afford Clinique's $10.50-$12.50 bar of soap (very good though, because it is 'super-fatty' and low detergent, and it does last up to 8 months) to pick up a 'glycerin' bar. My boss found out I was doing this and was not happy but knew I couldn't bring myself to sell something if a woman could not afford it. Lousy sales/healthy conscience.

Be informed and just have fun!!